Currently Most
Lane Bryant Swimwear
is o
n sale at up to 40% Off
and that includes the three large cup sized bikini and tankini swimsuit separates I am showing in this post.
These are from Lane Bryant's bra sized swimwear styles and currently
The bikini tops are available in sizes:
36D to DDD
38 to 44C to H
& 46C to DDD
The tankini top in this post is not available in the size 46C to DDD, but is in the rest of the above sizes.
All these swim tops:
Provide built in, lightly lined, (looks to be underwire), bra cups
Adjustable / convertible straps
Hidden bra back closure
Here is a look at
3 Lane Bryant Up to H Cup Size Swim Tops
This knit bikini top has a built in bandeau bra and its straps can be worn straight shoulder or cross-back style.
These are now
on sale at 40% Off
! It you click on its picture to view it at Lane Bryant where you can find the
bikini bottoms
its pictured with, currently available in
sizes 16 to 26 at 40% Off too
!
This longline bikini top has a built in balcony bra and is
on sale at 30% Off
and its high waist
boy shorts
are available at the same discount in
sizes 16 to 28
!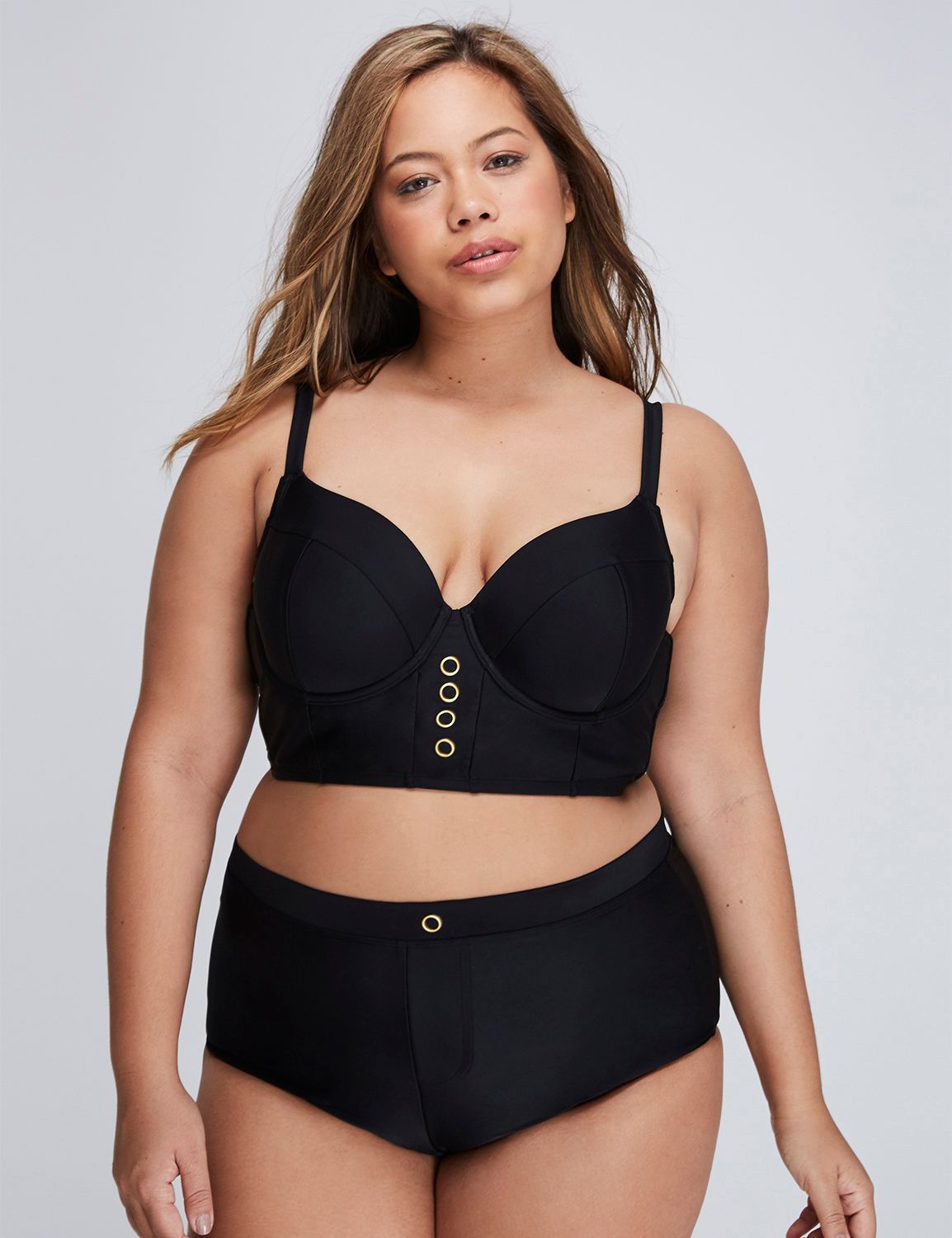 This crochet tankini top has a built in plunge bra and is
on sale at 40% off
! Its
swim briefs
are available in
sizes 18 to 28
and have an excellent review!
I like it that Lane Bryant makes full figure swimwear in cup sizes up to H.
I also like their bold styling and rich colors.
How about you?
Enjoy!
6/25/17
Anne